A primeira coluna (aleatória) de 2019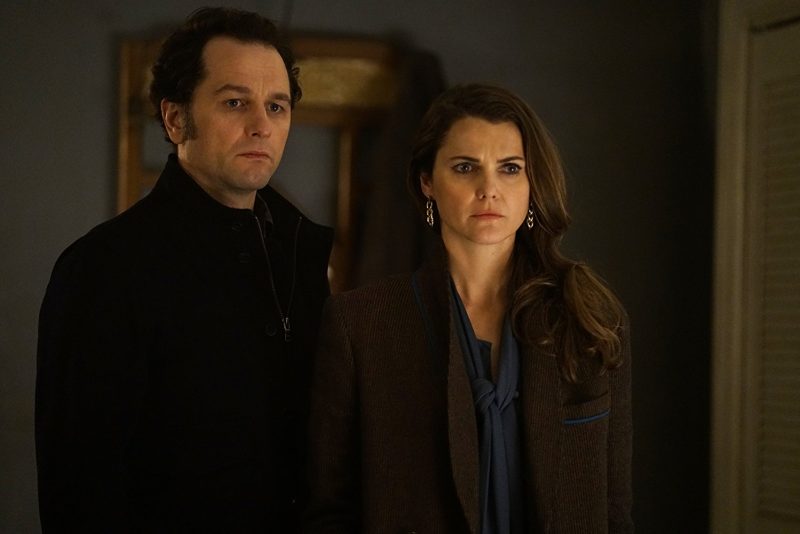 Oi, gente.
Entramos em 2019 com muito assunto para comentar. Coisas aleatórias que lemos, assistimos, ouvimos, e também assuntos que preferimos não tocar por conta da preservação da sanidade, manutenção de amizades e discretos bloqueios em redes sociais.
Mas conversemos, ora pois, sobre o que interessa e não fará mal ao convívio social.
A começar pelo Globo de Ouro, que rolou no último domingo e enfim premiou "The Americans", A MELHOR SÉRIE DE TV DO UNIVERSO. Nem tudo foi perfeito, claro, Keri Russell e Matthew Rhys não levaram as estatuetas de melhor atriz e ator em drama, mas pelo menos os jornalistas votantes não serão alvo da minha Ira de Khan ou o vodu que aprendi nas últimas semanas (mentira, aprendi nada, nem acredito nesses lances).
Já comentei neste espaço diversas vezes como "The Americans" era fabulosa de boa, com os perrengues passados pelos espiões soviéticos disfarçados como um casal de classe média nos Estados Unidos dos anos 80, em plena Guerra Fria. Mas vai entender o que levou a série a ser tão subestimada na sua terra natal e, principalmente, aqui no Brasil, onde a Fox/FX parecia ter vergonha de exibir o programa.
Pelo menos a turminha do Globo de Ouro acordou do vacilo e premiou "The Americans" em sua sexta e última e maravilhosa temporada, coisa tão linda de se ver e que teve um series finale que só assistindo para entender o que me leva a ser apaixonado pela loucura que era a vida dos Jennings.
Por isso, vale mais uma vez a dica: ASSISTA A "THE AMERICANS" HOJE, como se não houvesse amanhã. E quando eu mando Caps Lock nas coisas é porque o assunto é sério e coloco a minha reputação (?) em jogo.
Caso o ah migo leitor e a ah miga leitora sejam criaturas de bom senso e já tenham assistido a "The Americans", a dica da vez é "Barry", série da HBO criada por Alec Berg e Bill Hader, um dos meus comediantes favoritos quando fazia parte do "Saturday Nigh Live" – principalmente quando aparecia como o inacreditável Stefon no quadro "Weekend update".
O conteúdo continua após o anúncio
Tá, mas e a série? Seguinte: "Barry" mistura comédia, humor negro, drama, suspense e tragicomédia para mostrar a história do personagem-título, um ex-fuzileiro naval que ganha a vida como assassino de aluguel, tarefa que executa com perfeição e nem um pingo de remorso. Só que aí ele é contratado por uns mafiosos tchetchenos para matar um zé-ninguém que está pegando a mulher do chefão; mas esse zé-ninguém é um aspirante a ator e, ao investigar seu alvo, Barry acaba em uma das aulas de teatro do cara e decide que quer se tornar ator e largar essa vida de matador. Não só Bill Hader mata (ops) a pau como o protagonista, como os personagens que o rodeiam são muito bons e esquisitos em sua maioria.
"Barry" é das melhores coisas feitas na TV em 2018, pode confiar no seu ah migo. Coloco minha reputação (?) em jogo. De novo.
E por fim temos "No tourists", sétimo álbum do Prodigy e que faltou na lista dos trens que estava ouvindo no final do ano por motivos de descobri que ele foi lançado quando a coluna entrou em recesso. Mas o bagulho é tão bom, insano, irado, violento que merecia ser lembrado nesta primeira (e aleatória) coluna de 2019.
O sucessor de "The day is my enemy" (2015) mostra aquele Prodigy que aprendemos a amar láááááááá nos anos 90 com o clássico "The fat of the land": batidas eletrônicas furiosas misturados ao punk e ao clima de anarquia e ironia característicos do grupo. Liam Howlett, Maxim e Keith Flint matam a cobra, tiram o couro, bebem o sangue da danada e mostram o pau em cacetadas certeiras como "Timebomb Zone", "We live forever", "Need some1" e "Fight fire with fire", entre outras. A pancadaria é tão insana que nem parece que o Prodigy está na pista há quase 30 anos.
Ah, sim. E também coloco minha reputação (?) em jogo pelo Prodigy.
Por enquanto é isso, camaradas, semana que vem tem mais.
Vida longa e próspera. E obrigado pelos peixes.