Obras de Monteiro Lobato e outros grandes entram em domínio público
Também ficam 'livres' trabalhos de Ernest Hemingway, Aldous Huxley e Agatha Christie, entre vários outros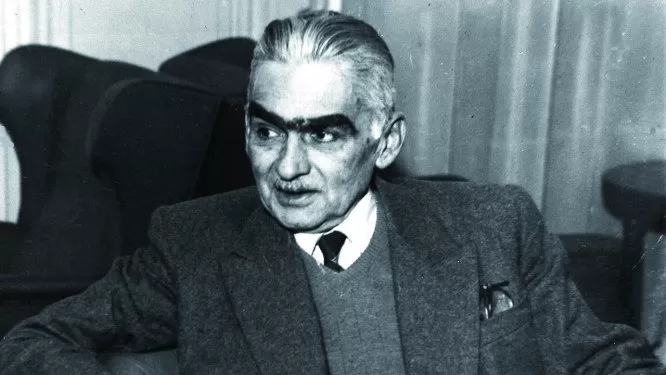 Emília, Pedrinho, Narizinho, Dona Benta, Visconde de Sabugosa, Tia Nastácia: estes e outros personagens do "Sítio do Picapau Amarelo", a popular série de livros de Monteiro Lobato, estão livres para ganhar reedições por qualquer editora ou viver novas aventuras, sozinhos ou em grupo. Basta alguém ter uma ideia na cabeça e disposição para escrever novos livros, histórias em quadrinhos, produzir filmes, séries de TV, colocá-los em camisetas, xícaras ou o que der na telha, e sem precisar de autorização dos herdeiros do escritor paulista. Afinal, a prolífica obra do autor de "Caçadas de Pedrinho" e "Reinações de Narizinho" entrou em domínio público no último dia 1º de janeiro, respeitando a legislação brasileira que determina que a produção artística tem seus direitos autorais cessados no ano seguinte ao 70º aniversário da morte do artista – exceção feita a quem não tiver herdeiros, quando o copyright deixa de existir automaticamente. Como Monteiro Lobato morreu em 1948, a partir deste ano seus trabalhos podem ser publicados livremente por qualquer pessoa ou editora, assim como passar por adaptações, recriações e até mesmo protagonizar novas histórias.
O escritor nascido em Taubaté em 1882 faz parte de uma lista de artistas ao redor do mundo que passaram a ter suas obras – ou parte delas – em domínio público desde 1º de janeiro em vários países. Entre aqueles cujo prazo de proteção dos direitos autorais expirou estão o cineasta russo Sergei Eisenstein, autor do clássico "O encouraçado Potemkin"; as escritoras norte-americanas Zelda Fitzgerald (esposa do também escritor F. Scott Fitzgerald) e Gertrude Barrows Bennett, um dos primeiros grandes nomes da literatura de ficção científica e fantasia; e o poeta chileno Vicente Huidobro.
Liberado lá, protegido aqui
Mas a lista de artistas ou parte de suas obras em domínio público varia de um país para outro. Apesar de um acordo assinado em Berna (Suíça), em 1886, ter estabelecido que obras artísticas se tornam de domínio público 70 anos após a morte de seu criador (ou criadores), cada país é livre para estabelecer períodos ou critérios diferentes para a cobrança de direitos autorais, seja na literatura, música, cinema, artes plásticas ou outras formas de expressão.
O Brasil e dezenas de outras nações seguem o critério de sete décadas para expirar os direitos autorais, quando se torna livre a comercialização, adaptação e remixagem, entre outras, de obras de todo gênero criadas pelo artista, assim como novas histórias a partir de personagens anteriormente protegidos por copyright. Mas a Nova Zelândia, Uruguai e Canadá, entre outros, trabalham com um prazo menor, de 50 anos, e por isso qualquer obra de autoria de artistas como o francês Marcel Duchamp ou personalidades como os norte-americanos Martin Luther King e Robert F. Kennedy podem ser copiadas, transformadas, comercializadas, traduzidas sem a autorização de seus descendentes desde 1º de janeiro, nestes países. O porém dessa questão é o transtorno para a comercialização em países onde os direitos autorais vigoram por 70 anos.
Estados Unidos e a 'proteção' ao Mickey Mouse
Ainda há um terceiro grupo, que determina o fim dos direitos autorais pela data da obra em si, e é aí que entra a confusão do copyright nos Estados Unidos, que passaram 20 anos sem nenhuma obra entrando em domínio público. Tudo por conta da chamada "Lei de proteção ao Mickey Mouse", aprovada pelo Congresso americano em 1998 após um forte lobby das grandes corporações de mídia, em especial a Disney, e que estendeu os direitos autorais por mais 20 anos. O Copyrigh Act, de 1976, estabelecia que os direitos autorais valiam até 50 anos depois da morte do autor (ou coautores), e um máximo de 75 anos para copyrights pré-existentes. Com isso, a primeira animação estrelada pelo Mickey Mouse ("Steamboat Willie", de 1928) cairia em domínio público em 2004, e graças à nova legislação passou para 1º de janeiro de 2024, 95 anos (novo limite de copyright) depois de seu lançamento. Mas que fique claro: a Disney continua dona do Mickey Mouse, mas o visual do ratinho que apareceu no desenho animado e a produção em si cairão em domínio público daqui a cinco anos.
Isso provocou um rombo temporal em território norte-americano, pois apenas obras lançadas até 1922 estavam livre da cobrança de direitos autorais. Com o fim da "moratória" de duas décadas, os Estados Unidos viram cair em domínio público no último dia 1º obras lançadas/publicadas em 1923, como os livros "Three stories and ten poems" (Ernest Hemingway); "The great american novel" e "Spring and all", de William Carlos Williams; "Ronda grotesca" (Aldous Huxley); "Canguru" (D. H. Lawrence); "New Hampshire" (Robert Frost); "O profeta" (Kahlil Gibran); "Assassinato no campo de golfe" (Agatha Christie); filmes como a primeira versão de "Os dez mandamentos"; "Casamento ou luxo?" e "O peregrino", estrelados por Charles Chaplin; "Nossa hospitalidade", com Buster Keaton; mais obras de arte produzidas no mesmo ano por Henri Matisse, Pablo Picasso, Man Ray, Paul Klee, Marcel Duchamp, M. C. Escher, Wassily Kandinsky e Max Ernst, entre outros.
Assim como aconteceu com o famoso rato criado por Walt Disney, a "Lei de proteção ao Mickey Mouse" prolongou os direitos autorais de outros personagens e obras, mas alguns deles já estão próximos novamente do domínio público nos Estados Unidos. São os casos do marinheiro Popeye (2024) e do romance "O grande Gatsby" (2021), de F. Scott Fitzgerald. Bem mais para frente, porém, estão a canção "Parabéns pra você" (2031), o filme "Psicose" (2056), de Alfred Hitchcock, ou o Quarteto Fantástico da Marvel (2057). E também existem casos de produções audiovisuais que nunca tiveram os copyrights registrados ou cujos direitos caducaram antes da mudança, como os filmes "A noite dos mortos-vivos" (1968) e a versão de 1960 de "A pequena loja dos horrores", além das séries "Merrie melodies" e "Looney Tunes", da Warner Bros.
O conteúdo continua após o anúncio
Liberdade, oportunidade e… zumbis?
Obras e personagens em domínio público não significam necessariamente que estes entrarão em um frenesi de republicações, cópias, recriações, adaptações ou novos trabalhos inspirados por eles. Um estudo feito nesta década pelo Congresso norte-americano aponta que apenas 2% das obras com mais de 55 anos possuem ainda algum valor comercial, fazendo com que os 98% restantes se tornem virtualmente inacessíveis ao público por questões de… capitalismo mesmo, graças à necessidade das grandes corporações em preservar suas galinhas dos ovos de ouro.
Mas os 2% rendem não apenas o retorno ao original, como também recriações das mais diversas. Personagens como Sherlock Holmes aparecem em diferentes encarnações em séries de TV e filmes, interpretado por atores como Ian McKellen, Benedict Cumberbatch e Robert Downey Jr.. Outro exemplo é a série em quadrinhos "A Liga Extraordinária", de Alan Moore e Kevin O'Neill, estrelada por personagens como Capitão Nemo, Allan Quartermain, o Homem Invisível e Dr. Jekyll/Mr. Hyde, entre outros. E não dá para esquecer da mistura da literatura clássica com terror e ficção científica a partir das obras de Jane Austen e Machado de Assis, casos de "Orgulho e preconceito e zumbis" e "Dom Casmurro e os discos voadores".
Monteiro Lobato e a polêmica do racismo
Quanto a Monteiro Lobato, um dos mais populares escritores brasileiros do século passado, só o tempo dirá o que vai acontecer. O autor segue popular setenta anos após sua morte, tendo mais de quatro milhões de exemplares de seus livros vendidos na última década. Algumas editoras, entretanto, já têm se movimentado e planejam publicar os clássicos do escritor a partir de agora. Não se viu, porém, nenhuma notícia a respeito de livros inéditos com a turma do Sítio do Picapau Amarelo, novas séries de TV, filmes ou histórias inspiradas em mestres do terror como H. P. Lovecraft, com pegada steampunk ou cyberpunk, sem contar improváveis crossovers como "Cuca versus X-Men", "Predador contra o Marquês de Rabicó" ou "Emília e a Turma da Mônica", só para atiçar a imaginação de algum escritor ou quadrinista "desocupado".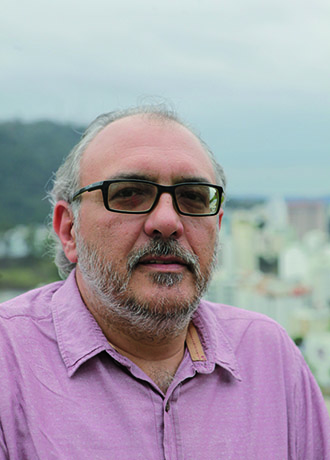 Para o professor Alexandre Faria, da Faculdade de Letras da UFJF, o fato de a obra de Monteiro Lobato ter se tornado de domínio público não é garantia que haverá uma correria por republicações, novas livros, renovação de leitores ou simples interesse em geral. De acordo com ele, a liberação dos direitos não representa necessariamente algo positivo para recriação. "Quando a obra é boa, tem potencial, ela é recriada e adaptada inclusive na vigência dos direitos autorais, e o autor é remunerado por isso", argumenta. "O que percebemos com o domínio público é que ele é apenas uma possibilidade de ter mais ações editoriais sobre aquela obra, mas não significa que essas ações são positivas. Você tem uma grande quantidade de editoras que lançam mão do domínio público para fazer edições baratas e comercialmente viáveis, mas não necessariamente com uma 'qualidade'. Quanto à possibilidade de adaptação e apropriação por outras mídias, principalmente as eletrônicas, a internet, é possível que nos canais alternativos as pessoas possam fazer coisas bacanas, bem legais, sem ter essa preocupação que existe hoje de pagamento de direitos autorais."
O professor Alexandre tem uma posição ponderada quanto à questão de mudanças nos textos originais de Monteiro Lobato, tema surgido há alguns anos quando trechos considerados racistas (como os que comparam Tia Nastácia a uma macaca) fizeram com que muitos defendessem que "Caçadas de Pedrinho" não fosse mais distribuído nas escolas, ou que houvesse alterações que apagassem o viés racista mostrado nos livros. Com a obra do escritor paulista em domínio público, o tema volta à baila.
Alexandre Faria reconhece que é uma questão polêmica e, apesar de entender quem defenda essas mudanças – ainda que pontuais -, o professor acredita que essas modificações acabam por se tornar ideológicas e descaracterizam a obra na perspectiva histórica que se deveria ter, "ainda que não se recomende o livro ou que se reescreva e coloque outro nome de autor ou um título adaptado."
"Eu acho que, se colocada no mercado com o mesmo título e nome do autor, a obra deve ser mantida em sua integralidade. No máximo essas mudanças deveriam ser indicadas com 'alterações feitas por fulano de tal', por envolver uma autoria. E quem seria o autor da mudança? O editor que não assina? Acho que aí você sai de um lugar para uma ausência absoluta de autoria. É bastante complicado esse tipo de uso, de interferência, de transformação. Não quero com isso negar que a obra seja racista, ela é racista, mas não vai salvá-la de ser racista tirar esse trecho. Não adianta querer reinventar o Monteiro Lobato numa época em que ele não viveu. Isso seria negar a própria perspectiva histórica, a própria época."